Recipes
Creamy Leek & Parsnip Soup
Warm up on these cold winter nights with a hearty bowl of soup; try this creamy recipe, chock-full of veggies!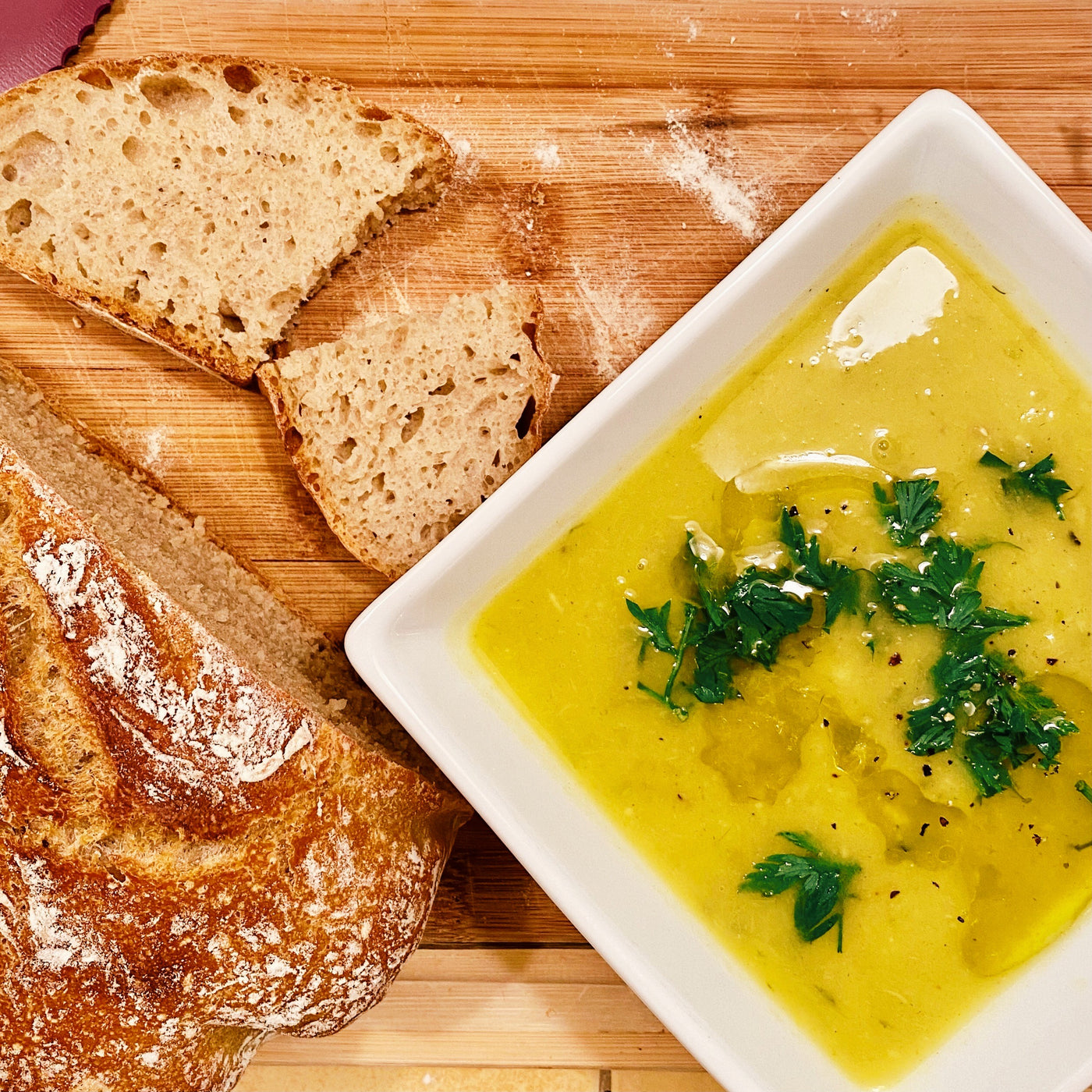 Soup season has arrived! Living in the Pacific Northwest, we tend to enjoy a hearty bowl of chowder, bouillabaisse, or bisque more frequently than perhaps our friends in the south. But regardless of where you live, surely you could use a new soup recipe? We love this Creamy Leek and Parsnip Soup; filled with veggies, we recommend a slice (...or two or three or four) of crusty bread as the perfection pairing for a cold winter's night.
Adapted from David Tanis


INGREDIENTS
3 tablespoons olive oil
3 leeks, trimmed and cut into 1/2 inch pieces (about 4 cups)
4 parsnips, peeled and cut into 1/2 inch pieces (about 4 cups)
1 small white sweet potato, peeled and cut into 1/2 inch pieces
2 teaspoons kosher salt
Black pepper
1 bay leaf
1 heaping teaspoon ground turmeric
4 garlic cloves, minced
6 cups veggie stock
Fresh lemon juice
Parsley
DIRECTIONS
Pour olive oil in large pan over medium-high heat. Add leeks, parsnips, salt and pepper, and stir to coat.
Cook for 10 - 15 minutes, stirring frequently. You want the vegetables softened, almost caramelized, but not browned. 
Add bay leaf, turmeric, and garlic, and stir to coat. Add veggie stock and increase heat to high. Bring to a boil, then reduce heat. Simmer and cook for another 10 minutes. 
Using an immersion blender, pur

é

e soup to ideal consistency. 
To serve, top with a squeeze of lemon juice, olive oil, and parsley alongside a crusty bread.