Recipes
Orange Juice Bars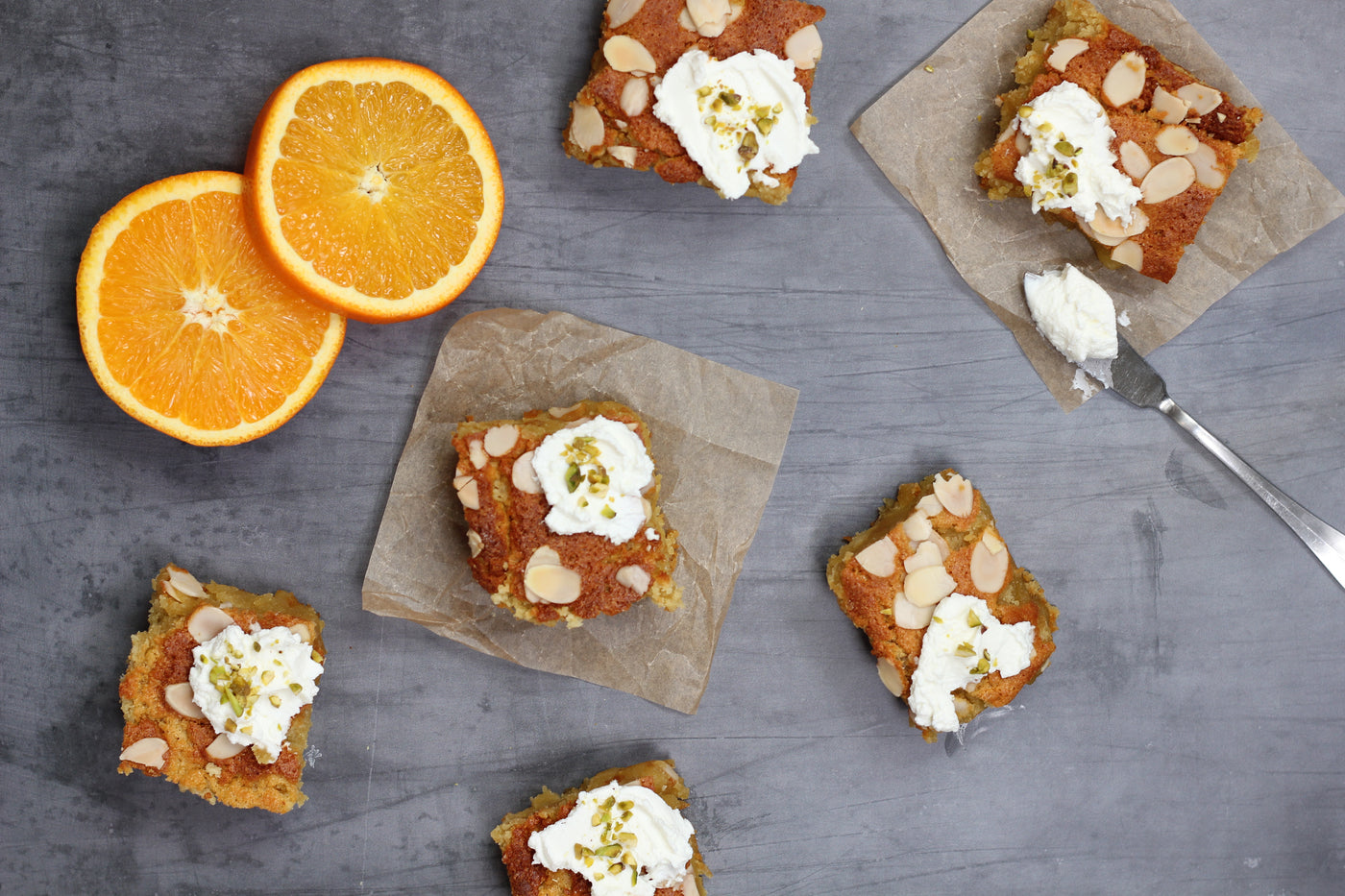 Our Happy Healthy Promo is in full swing, with 30% off select juicing tools! We've loved resetting our palettes with salads and leafy greens, but we're ready for a sweet treat - enter our Orange Juice Bars. These vegetarian baked goods are dairy-free, refined flour-free, and sugar-free, AND full of healthy fats - not to mention delicious! Try our perfect treat indulgence, recipe below.
Recipe by Ashley Pilato
INGREDIENTS
1 tablespoon olive oil
2 ½ cups almond flour
1 teaspoon baking powder 
3 eggs
1/2 cup honey
½ cup orange juice, freshly squeezed with FreshForce Orange Juicer
1 teaspoon vanilla extract
½ teaspoon salt
2 tablespoons almond slices
DIRECTIONS
Preheat oven to 350 degrees.

Grease an 8 x 8 nonstick baking pan with 1 tablespoon olive oil.

Mix almond flour with baking powder and set aside.

Whisk together eggs. Mix in honey, orange juice, vanilla extract, and salt. Use a spatula to stir in the almond flour/baking powder mix.

Pour into prepared baking pan and top with sliced almonds.

Bake 30-40 minutes until golden and a toothpick inserted into the center comes out clean.

Let cool completely before serving.