Recipes
Strawberry Mascarpone Mini Tarts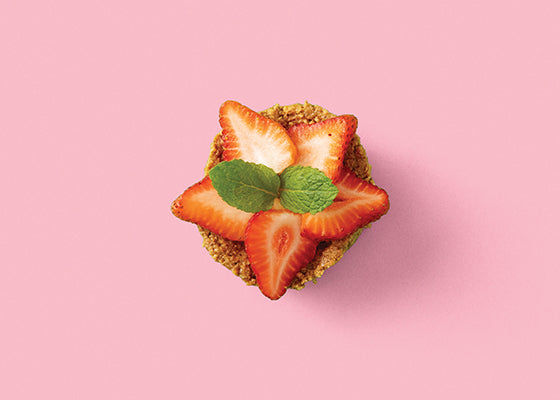 Ingredients:
Crust
3/4 cup (90 grams) graham cracker crumbs
3/4 cup (60 grams) almond meal or almond flour
5 tablespoons (75 grams) unsalted butter, melted
3 tablespoons (50 grams) almond butter, melted
Filling:
12 ounces (340 grams) mascarpone cheese, at room temperature
1/4 cup (30 grams) powdered sugar
1 teaspoon vanilla bean paste (or pure vanilla extract)
1 teaspoon pure almond extract
16 ounces (2 pints) fresh strawberries, stemmed, and thinly sliced
Fresh mint leaves, for garnishing
Directions:
Prepare the crust: In a bowl, stir together the graham cracker crumbs, almond meal (or flour), butter, and almond butter until combined and all the crumb are moistened.
Gentle press down crust to fill each well of the muffin tin, making the thickness as equal as possible along the bottom and the sides.If desired, use the bottom of a small measuring cup to tamp the crust down evenly. Set aside.
Prepare the filling: In a bowl, stir together the mascarpone, sugar, vanilla bean paste (or extract), and almond extract until creamy and combined. Spread evenly over the graham crust. Refrigerate for at least 1 hour.
While the mini tarts are the fridge, slice the strawberries. Trim off the stems and slice vertically into thin slices.
Remove the tarts from the fridge and distribute the strawberry slices onto the mascarpone filling. Add fresh mint leaves for garnish.
Serve immediately or keep in the fridge, covered loosely with plastic wrap, until ready to serve.
Enjoy!