Tips & Tricks
2020 Gift Guide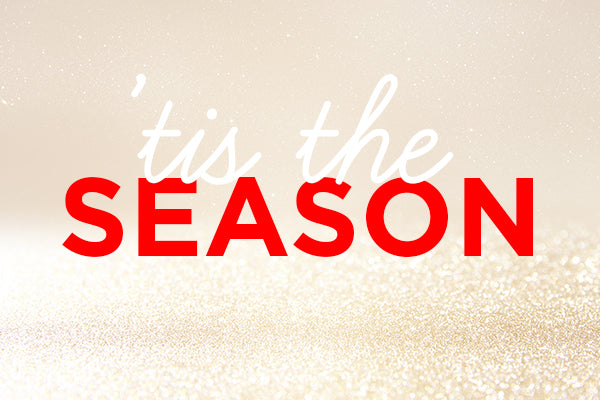 'Tis the season! Even though 2020 has thrown us some curveballs, the holidays are right on schedule. To help you plan, we've put together a Gift Guide that includes some long-time Chef'n favorites, as well as a few of our new items we're excited about. Keep reading to find the perfect gift or stocking stuffer for your friends and family—or for yourself! 
4-IN-1 GLASS MANDOLINE
Our 4-in-1 Glass Mandoline is a must-have in the kitchen. Not only does it come with straight, julienne, and crinkle cut blades, the glass base helps you see what you're slicing as you go. We've also included a hand guard to keep those fingertips safe. This mandoline can slice all types of produce: cucumbers, carrots, zucchini, potatoes, apples, oranges, kiwis—you name it, you slice it!  
FRESHFORCE CITRUS JUICER
Fresh juice never seemed so possible—until our FreshForce Citrus Juicer! Simply slice your lemon, or preferred citrus fruit in half, place one half into the juicer, squeeze, and voila—fresh juice in the blink of an eye. The dual-gear mechanism produces 20% more juice than conventional hand-held juicers. This is the perfect gift for your friend who loves having fresh juice on hand—or margaritas!  
NUT MILK MAKER 
Do you have a friend or family member who's gone vegan, or is simply trying to consume less dairy? Our Nut Milk Maker is the perfect gift! It comes with an easy-to-clean, reusable filter, a glass carafe, and a spill-proof lid for leftovers. A recipe book is also included, with how-to's for coconut and nut milk, plus ideas for flavorful add-ins: cinnamon, vanilla, honey, mint—the possibilities are endless. 
COMPOST BIN
Gifting a compost bin might sound a little weird—but it's not only a gift for your friend, it's also a present for the environment! Composting adds nutrients to soil and helps soil retain water, both of which help plants grow. Give the gift of (plant) life this year with one of our two compost bins: Ceramic or Stainless Steel. Both come with dual buckets for easy removal, and two extra charcoal filters, which eliminate odor. We make kitchen composting a breeze, and now your friends and family can, too!
VEGGICHOP
For your family member who is slooooooow at slicing and dicing, this is the perfect gift—our VeggiChop Hand-Powered Food Processor! Simply place what needs to be chopped in the bowl, snap the lid on tight, and pull the cord until your produce is chopped to perfection. Think: hummus made in a flash, guacamole made in one container, or pesto made without the fuss. Your mise en place will be mise en fast, thanks to the VeggiChop.
STEMGEM
Our StemGem Strawberry Stem Remover is the perfect gift for the sweet ones in your life! This cute little gadget has one mission: To remove the leaves and stem from your favorite summer snack. Push the button, insert into your berry, release the button, twist, and remove—voila! A stem-free strawberry, ripe for the snacking.  
FRESHFORCE POTATO RICER
For your friend who loves to host holiday meals but hates all the work that goes into it, get our FreshForce Potato Ricer! This tool makes homemade mashed potatoes a breeze; in fact, it's 65% more efficient than conventional potato pressers, thanks to the dual-gear mechanism. Your friend will have more time to enjoy company, and more delicious mashed potatoes to share.
ZIPSTRIP HERB STRIPPER
For the friend who finds prepping fresh herbs tedious and resorts to only purchasing dried herbs and therefore often misses out on supreme flavor combinations, our ZipStrip Herb Stripper is the perfect gift. Simply pull your herb of choice through the hole, watch as the fresh leaves pop right off the stem, and measure them at the same time! Suddenly, fresh herbs will top everything. 
SLICESTER CHEESE SLICER
It's safe to assume that most of the people in your life love a cheese board. But it's tough to slice cheese on the board, when it's surrounded by so much bounty; enter our Slicester Cheese Slicer. You'll get perfectly sliced pieces of cheese every time! This tool is ideal for creating cheese slices for burgers, sandwiches, and of course, making sure your next cheese board is cheesy on the eyes… (we had to).