Tips & Tricks
2021 Wrapped: Our Top Eats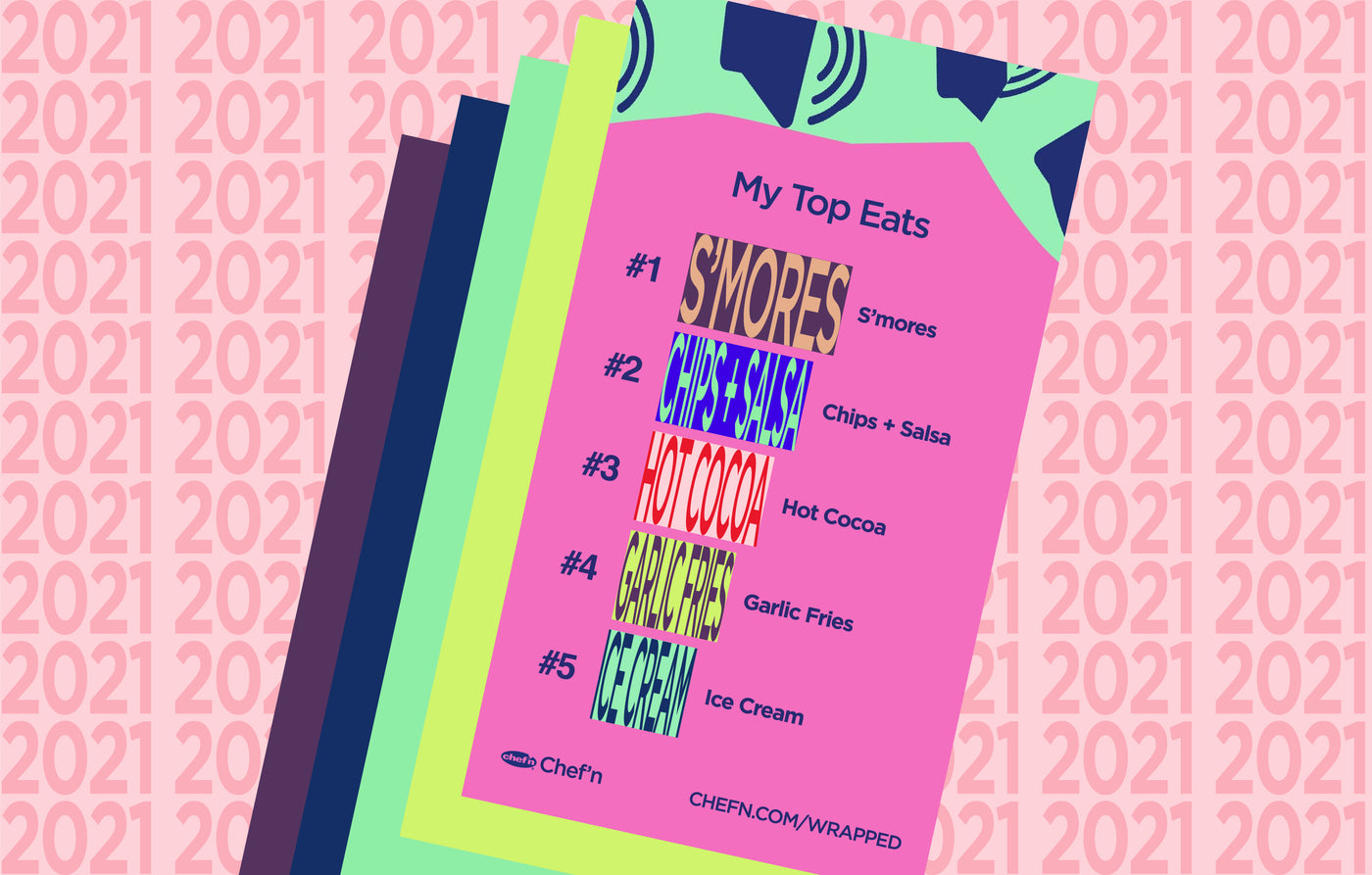 While we may be known for our gadgets that make light work of prepping fruits and vegetables, we thought it was important for you to know that we do, indeed, have a sweet tooth... and a salty carby tooth... and a chocolate tooth. And in the spirit of end-of-year listing, please enjoy Chef'n's Top Eats of 2021!  
S'MORES
If we've learned one thing in 2021, it's definitely this: when someone asks if you'd like more s'mores, the answer is always a resounding YES! What's not to love about this gooey, chocolatey, campfire treat? And, humble brag alert, we've got a great new product that lets you enjoy this perfect dessert from the comfort of your own home. Check out our S'mores Roaster! 
CHIPS + SALSA
Chips + Salsa is a classic snack for a reason: it's salty, crunchy, spicy, sweet - it has everything! And our VeggiChop is perfect for easily whipping up a homemade batch. Simply pop in a tomato, jalapeno, onion, cilantro, lime juice, and a few seasonings of your choice - voila! Freshly made salsa at your fingertips.
HOT COCOA
This year's hottest trend is certainly one we've gotten behind with gusto - Hot Cocoa Bombs! You melt chocolate in a sphere (easier to do it than it sounds, we promise), then add in your favorite hot cocoa mix and seal the sphere. Decorate as you please and when ready, pour warm milk over it and watch as your tasty treat comes to life! Our Hot Cocoa Bomb Molds are easy to use, and a great project for little ones. 
GARLIC FRIES
Guys, truly... what's better than garlic fries?? A good starchy carb with a zap of flavor, perhaps some parmesan or feta sprinkled on top, maybe even some parsley so you can pretend it's healthy-ish... we're drooling, just thinking about it. Making these from home isn't too tricky, either, especially if you have our XL Garlic Chopper, which chops multiple cloves of garlic at once! 
ICE CREAM
You know the old saying, "I scream, you scream, we all scream for ice cream"? It's a saying for a reason, folks, we love ice cream! It's endlessly customizable whether you're at Ye Olde Ice Creame Shoppe, or making it from home. And truly, our Sweet Spot Ice Cream Maker makes homemade ice cream a legit breeze. You freeze the base, add the ingredients of your choice, let them cool, mix together, and boom - delicious homemade ice cream that will have your friends and family, well, screaming!