Return
September 24, 2020
Tips & Tricks
How Do You Like Those Apples?
Find out the best ways to shop, store, and savor apples, your favorite autumnal fruit.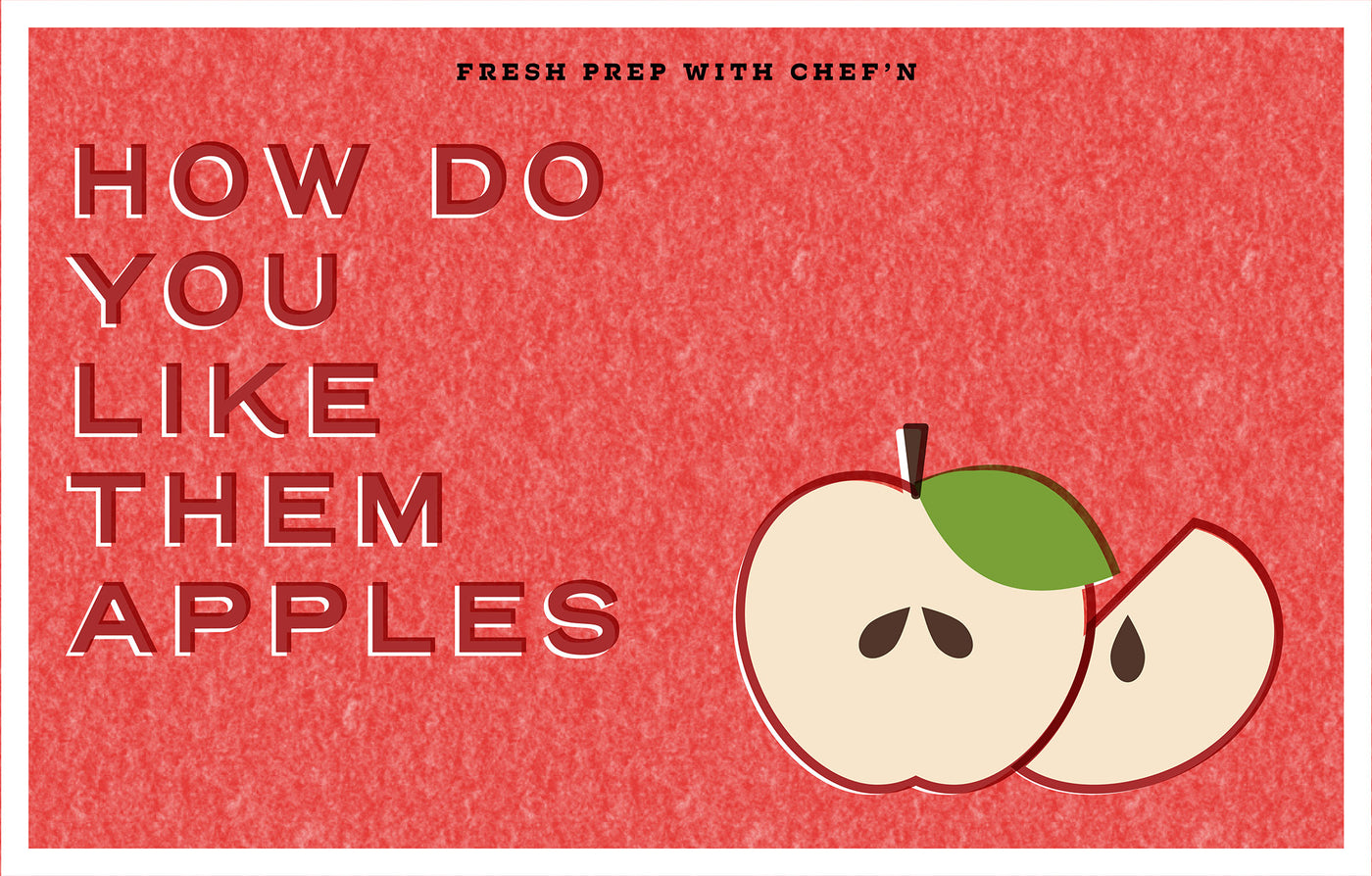 Do you know where your apples come from? While the chances are pretty high your favorite fruit was grown in the US—around 2,500 varieties of apples are grown here—this healthy snack could come from as far away as China, Turkey, or even Poland. In fact, apples actually originated in Kazakhstan; the name of the former capital city, Almaty, is derived from the Kazakh word for 'apple.' Read on for tips and tricks about your favorite, doctor-approved autumnal treat. 
SHOPPING FOR APPLES
When shopping for apples, look for firm fruit with minimal bruises, and full color coverage. If the apple is only displaying its color on half of the fruit, it's likely only half ripe, and won't be as flavorful. If you're able to sneak a taste, say, at a local farmer's market, you're looking for a crisp and firm bite with a pleasant aroma. 
STORING APPLES
If you keep your apples in the refrigerator, you may be in for a treat—they can last up to two months! If you prefer your apples at room temperature and store them on the counter, they should last around a week.  
SAVORING APPLES
There are countless ways to savor apples: 
Prep Ideas

While you certainly can peel your apples before eating them, we recommend consuming the skin for added health benefits, including a healthy dose of fiber and other micronutrients.

Try This

Use our

Apple Corer

to remove the core and pesky seeds, sprinkle  some brown sugar and cinnamon—maybe even raisins and oats if you're feeling crazy!—and enjoy some deliciously aromatic baked apples. 

If you have a dehydrator, pop your sliced apples into the apparatus, then add to your granola or enjoy homemade apple chips.  

Add to salads for a sweet crunch.

Try a unique spin on the classic latke with sweet potatoes and apples; once cooked, they pair perfectly with a tangy tahini lemon dip. 

Combine apples with chickpeas, onion, and some smoky spices to enjoy a sweet and savory veggie burger.

Save Your Scraps

As long as you remove the seeds, you can pop your apple core in a smoothie, perfect for more nutrients!