Tips & Tricks
You Don't Need Muscles for These Brussels
Though they be little, brussels sprouts have a fierce flavor. Find out our tips for how to shop for the best - and most flavorful - sprouts.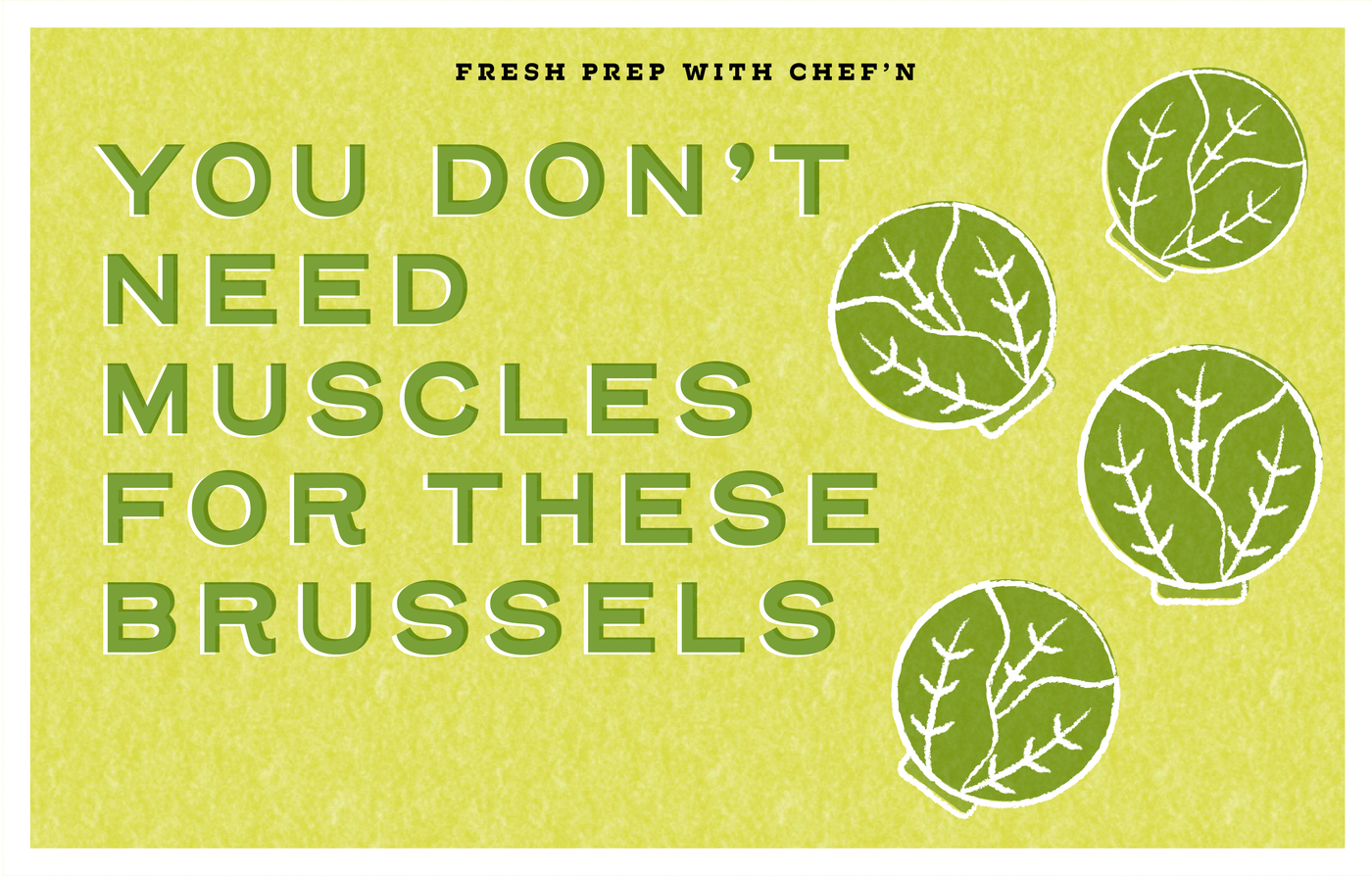 While brussels sprouts range in size from marbles to golf balls, one inspired farmer in the United Kingdom once cultivated a sprout that weighed more than 18 pounds! We don't have many tips and tricks for a sprout of that size, but read on to learn about managing traditionally-sized brussels sprouts.
SHOPPING FOR BRUSSELS SPROUTS
When shopping for brussels sprouts, you'll want to look for a bright green color on firm heads, with leaves that are tightly packed. Yellowing or fraying leaves are representative of older, and less flavorful sprouts. Also keep in mind that small brussels sprouts are typically a bit sweeter and more tender than the larger ones. 
STORING BRUSSELS SPROUTS
If you store your brussels sprouts correctly, you can likely hold on to them for close to 10 days! For loose sprouts, place them unwashed and untrimmed in a plastic bag and keep them in the crisper drawer of your fridge. If you've purchased a stalk of brussels sprouts, keep them attached to the stalk until you're ready to use them, as they'll stay fresher. While they'll likely still be good to eat after proper storage, note that brussels sprouts taste best when eaten within just a few days of purchase. 
SAVORING BRUSSELS SPROUTS
There are countless ways to savor brussels sprouts: 
Prep Ideas

Though tiny, you'll always want to trim your brussels sprouts; we recommend removing any part of the stem that remains, as well as any discolored or damaged leaves. And did you know you can also core a sprout for a more evenly cooked vegetable? Use our

Twist 'n Sprout Brussels Sprout Tool

for the perfect sprout dish! 

Try This

Slice up some brussels sprouts and top with chili flakes for a slightly spicy side dish. 

Top your brussels sprouts with cheese and bake - even your kids will love 'em! 

Skip the bread; slice brussels sprouts in half and use them as the bun for a mini bacon and brie slider.

 

For a sweet treat, try topping a roasted sprout with candied walnuts. 

Save Your Scraps

If you purchased brussels sprouts on the stalk, don't throw the stalk away! Add it to your homemade stock, or boil it and peel, adding to any veggie dish.